Discover all our advices to rethink your production workshop, your intra-logistic flows. All this by applying the good practices of Lean Manufacturing.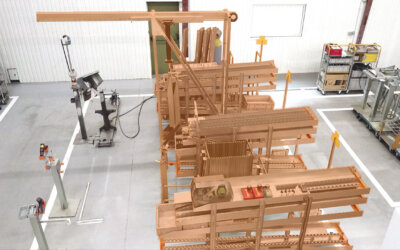 Line side delivery, what is it? Let's take the analogy of the restaurant: you are at the table, there are plates, bottles, salt, pepper and bread in front of you. You serve yourself regularly at your own pace. The waiter on his side, comes to supply the table at a...
The Labadis system saves costs and space, improves quality, enhances teams safety and comfort, and reduces waste.
What are you looking for ?