Poclain – Kitting trolley - case study
No more supply disruptions
Line edge compactness
Reduced aisles
Improved efficiency
Poclain is an industrial company that manufactures hydraulic radial piston motors for large constructions and agricultural handling equipment. The engine line assembles many references and the parts are delivered at the edge of the line in a 1200 x 800 pallet box. To avoid taking up too much space, only one box per reference is made available. This generates meetings between logistics and operators and therefore they have to wait for one another. In addition, forklifts require a 3.5m aisle.
The parts are all over 15 kg and are handled by hoists.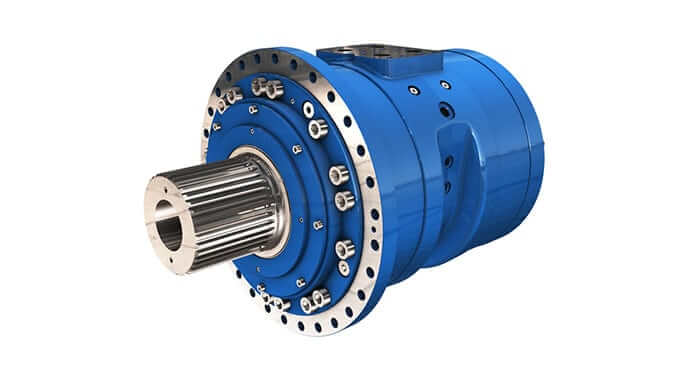 To answer the customer's issue / problematic, we had to find a way to bring all the parts in as little space as possible.
We studied the shape of the parts and their assembly sequence to overlap them and maintain access to the hoist gripping equipment.
The analysis showed that the solution had to meet the following constraints:
Accessibility of parts by a hoist
Compactness of the packaging
Parts protection against scratches
Stability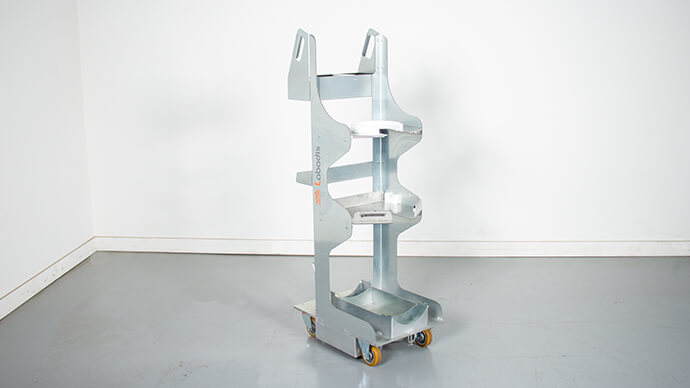 Labadis has designed a 400 mm wide kitting trolley, capable of transporting 120 kg of parts and also stable in a small train.
In order to have only one model of trolley, Labadis studied the bearing faces of all the parts needed to build these different motors and designed a versatile support.
The parts are arranged one above the other and are all accessible by the hoist thanks to hollow supports.
Impacts and scratches on the pieces are avoided thanks to the choice in the design.
Therefore Poclain was able to eliminate waiting times, compact the line edge and reduce the aisles.