Virax – Redevelopment of the production line - case study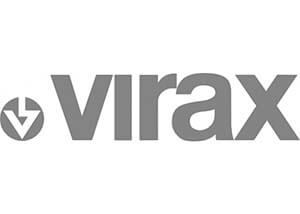 Here are the results of a HOSHIN project (Lean manufacturing tools) carried out at VIRAX in order to simply and efficiently optimize the operation of a manual production line.
Labadis intervention on the production line at Virax allowed them to obtain the following results.
Virax Epernay design, produce and supply tools for plumbers and hose assembly. The plant has a wide type of process and a high technical expertise. Today Virax wishes to reduce their stocks of outstanding and finished products in order to improve their service rate. To do this, they have to reduce the size of the production batch with the same variety of products.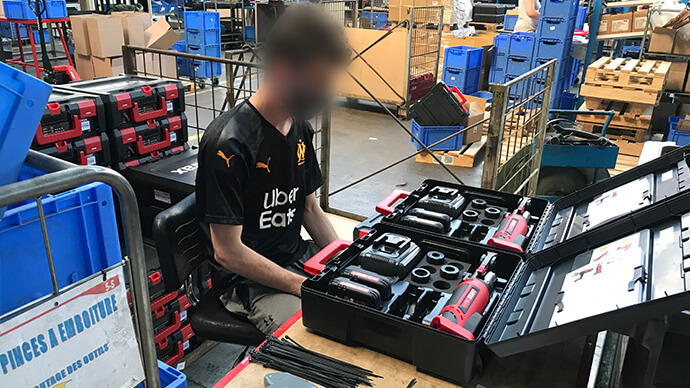 On the production line, we have analyzed all steps of a product assembly. For each step, we have observed and measured problems from waste:
Operator produces batch of parts = take, release, take, …
Assembly line is in an L shape, a big space is wasted in the middle
Working stations are at least 3 times wider than the product
Outsourced parts packaging is not compatible with the side line feeding
Vertical shelves increase the grip height
Packaging size increases the movement of the operator and wastes space all along the transfer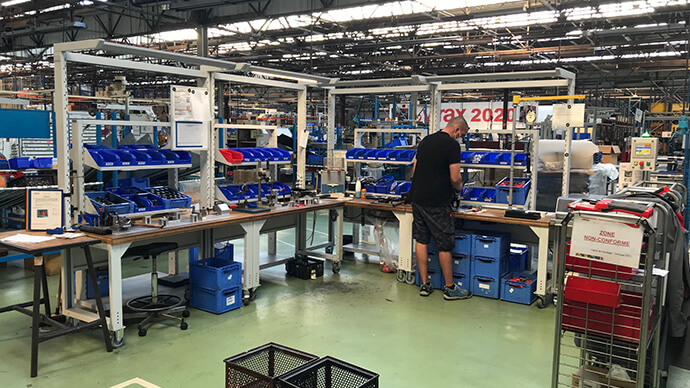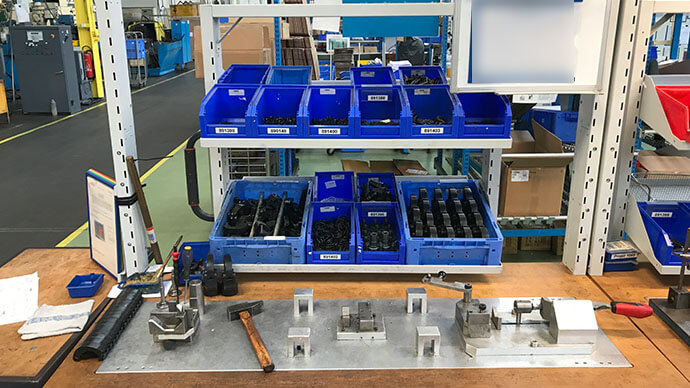 In order to increase Virax productivity, we have worked on 3 steps:
Size reduction for packaging, workstation, tools
One piece flow production and productivity thanks to space removed between workstation
Use of offset Dynamics Rack to compact the station
U shaped line design